Fünf Feiertage für ein fucking Halleluja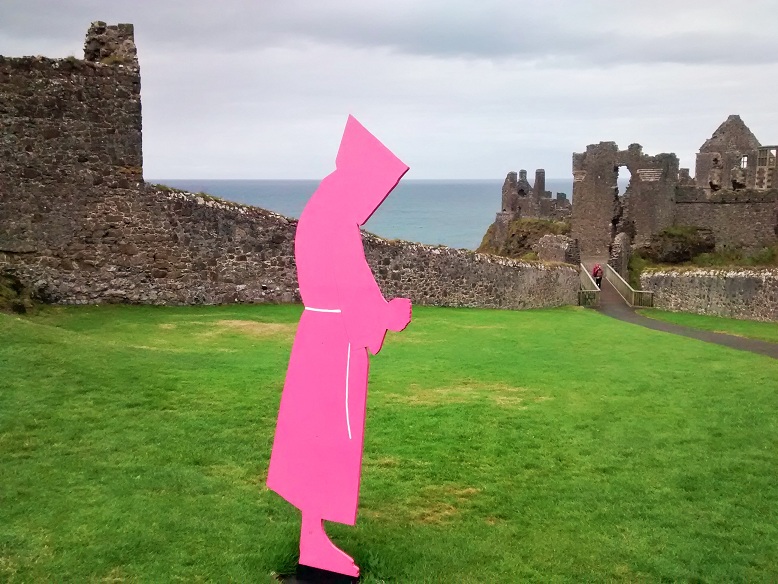 With the hell of a gentle smile we should bow out these fucking saints from our calender and get real dudes in.

Chief Chibuku (Munich Globe Bloggers)
Actually there is no Mangel an Feiertagen. Und gefühlt werden es immer mehr. Jede Pappnase hat was zu feiern. Religionen, Staaten, Mütter, Väter und Karnevalfahrer. Das meiste davon screwy Bullshit. Immerhin gibt es inzwischen einige sympathische Feiertage: Silly Walk Day (7. Januar; National Nothing Day (16. Januar), Talk to a Goldfish Day (Februar) The Day of the Dude (6. März), Indiebookday (März) Towel Day (25. Mai), Book Lovers Day (9. August), Buy Nothing Day (23. November).
Ein Anfang. Nach einem dezenten Weltoptimierungsanfall präsentieren wir fünf Feiertage, die definitiv noch fehlen. Dafür kann eine Menge von dem alten Zeug raus: X-mas, Y-mas, Ostern, Western und all der Scheiß. Außerdem finden wir, es wäre ein Publicity Booster für den Welt-Asthma-Tag (1. Dienstag im Mai), wenn er umbenannt würde in Darth Vader Day.
16. Juli: Holden Caulfield Day
Salinger's cult hero – phoneys despising as ever – still knocks us out and gives us a royal pain in the ass whenever we touch that book. Caulfield must be around 85 now, but we doubt he ever grew up – despite all the literary clues that convince stuffy critics from the opposite.
How to celebrate: With a red hunting cap (Schild nach hinten), loads of Entenfragen (an Passanten, Taxifahrer und people who sneak up and write "Fuck you" right under your nose) and maybe wearing a t-shirt with one of these fancy quotes about Phoebe on it.
21. Juli: Worldwide Fake Orgasm Day
Oh, yes. Yes, yes, yes! Of course it was Harry and Sally – OK, more Sally than Harry – that made fake orgasm so fucking cool, that we actually prefer it to real orgasm. OK, almost. Zudem ist ein Fake-Orgasmus psychologisch wertvoll wie ein kleiner Bananen-Shake.
How to celebrate: We leave this to your imagination. Oh yes, we do.
17. August: World Elvis Sighting Day
Elvis ist überall. Gerade sitzt er auf unserem roten Sofa, futtert ein Erdnussbutter-Bananen-Sandwich und signiert unseren lebensgroßen Elvis-Pappaufsteller, den wir schnell noch aus dem Kühlschrank geholt haben. Anschließend prämiert der King den coolsten Elvis-Imitator unserer Redaktion. Dass Elvis trotz seiner 84 Jahre immer noch so mobil ist, verdankt er seiner ausgeklügelten Super-X-Faltigkeitstechnik. Damit erscheint er zeitgleich an beliebig vielen Orten. Eine Elvissichtung gehört zu den 1001 things you should do before you check out.
How to celebrate: Vergesst Toupet-Spoiler (Elvistolle), weißen Glitzerfummel und elvismäßige Hüftschwungeinlagen im Halbstundentakt. Am Elvis Sighting Day quatscht man Leute an: ""Excuse me, are you Elvis? I have recognized your blue suede shoes." Or: "Holy fucking shit, it's Elvis! What are you doing in this fucking ghetto?" Or: "Blimey! You must be Elvis. Don't be cruel and give me your famous pelvis swing." Oder in einer Pizzeria: "Wow, I asked for a Pizza Funghi but instead of muhsrooms I got Elvis's face on it!"
15. September: Global Day of Penis & Vagina Graffiti
Bei unserem diesjährigen London-Ausflug – an sich eine sehr soilde Sache – waren wir allerdings etwas enttäuscht von der Dichte an Raketen-Graffitis. Inspiriert vom Cover des Reiseführers Polyglott on tour: London – genau hinsehen! – erwarteten wir quasi ein Penis-Graffiti-Paradies alias Dildorado. Tatsächlich fanden wir selbst in schlüpfrigen Ecken nur wenige Beispiele dieser pubertärophilen Mauerdekokunst. Ein Global Day of Penis & Vagina Graffiti könnte dieser verkannten Statement-Streetart neuen Aufschwung verleihen.
How to celebrate: Decorate your shoes, bag, mobile, bike and imitation leather jacket with some tiny penis- or vagina graffiti. Und wenn jemand Sie darauf hinweist, "Oh, Sie haben ja eine Vagina am linken Schuh", sagen Sie: "Süß, gell. Möchten Sie auch eine?"
25. September: Remember the last Words of Emma Peel Day
It was one of the saddest moments in TV history. Much sadder than Winnetou dying in front of Old Shatterhand's eyes or Lassie being eaten up by a giant female breast, mutated by radiation from a spontaneous secret atomic bomb test in Los Angeles. In der letzten Emma-Peel-Folge von The Avengers (Mit Schirm, Charme und Melone), The Forget-Me-Knot, verabschiedet sich Emma von Steed mit einem Kuss und den Worten: "Always keep your bowler on in time of stress, and watch out for diabolical masterminds."
How to celebrate: Ladys im Emma Peeler. Gentlemen im John Steeder mit Melone und Regenschirm. An einschlägigen Stellen (auf dem Teebeutel, im Fahrstuhl, als PC-Begrüßung) eine Variante der legendären Message hinterlassen: "Mrs. Peel, you're needed!"