Who the duck is who?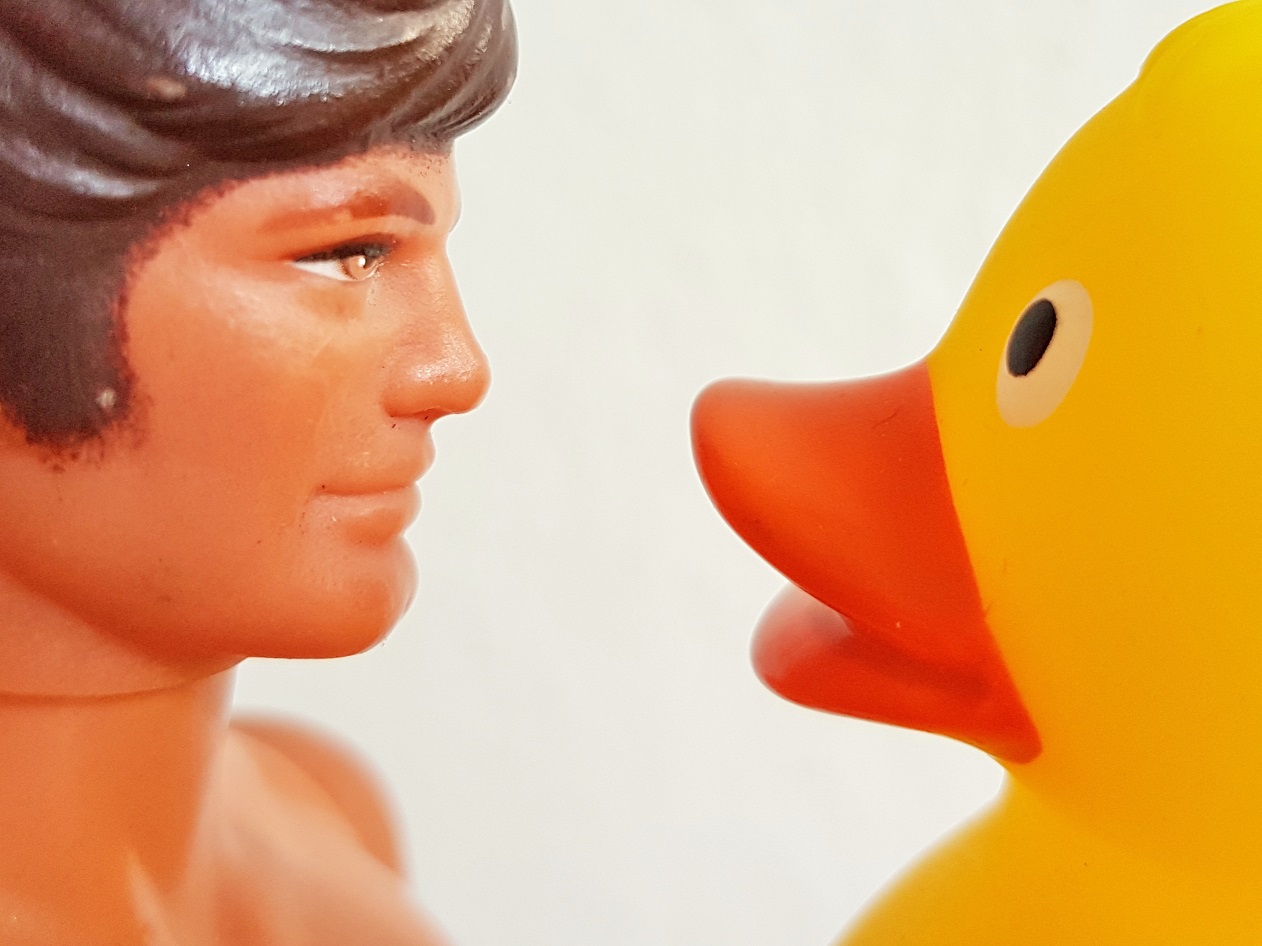 It's never too late to do nothing at all.

Allen Ginsberg: Do the Meditation Rock
Jonny Rieder (Gewitterblaue Eminenz & Publisher)
Umwege sind meine Souvenirs.

JR über JR
Auf die alten Tagen vergnügt sich der MGB-Urknaller, notorische Dublinista und Burpee-Missionar mit neo-pop-diogenesischer Weltbetrachtung. Seine katoesken1 Kontemplationsattacken motivieren die Blog-Redaktion, sich immer wieder auf das Nebensächliche zu fokussieren.
Respektname: "Der Mr. Bean des Projektmanagments" (Delay Magazine).
Scarlett Carson (Brainfood & Fiction)
Scarlett Carson is a flying typewriter with a hint of gin and tonic flavour. Or was it salt and vinegar?

Pumpkin Farttrader; Chief Editor (The Milky Way Star Scout – Transcultural Busybody Magazine from Outer Space)
She likes it hot. Kaum schmilzt der Asphalt unter ihren Moonboots, startet ihr NASA-Daumen wie eine Mondrakete. Ihre Powerresponse auf die Truckerfrage "Wo soll's hingehen, Schätzchen?": "Zum Arsch der Welt." Hohoho. Just joking. Her real answer is: "Across the universe, Baby!" Anyway. We like her stories and comments. They are the hottest stuff beyond the cold shoulder of Orion.
Respektname: "The tumbleweed of post-existentialism" (McMonty – Magazine of applied Absurdology)
Chief Chibuku (Away is Away & Yellow Pubmarine)
Chibuku's stories are the best shit I ever smoked.

Chinky Weedman, Editor on Holiday (Joint Adventure – The "Don't the fuck worry, be Dude" Journal)
This man makes the difference. In what way? Sorry, we don't know yet. But it's a motherducking big difference. Schon allein seine eathquaking Adventures! Chief Chibuku lebte drei Monate in einem Biberbau, trampte nackt durch Saudi Arabien und verschwand ein cooles Retro-Jahr im Bermudadreieck. Danach ist er bei uns aufgetaucht. Das nennen wir Stil.
Respektname: "Der Odysseus der Abkürzungen" (Sarah Slacker, Columnist, In The Ditch – The Australian Fail Journal)
Jimmy Walker Jr. (Hey Dude! & Urbanopoly)
It wasn't Spaghettieis that sank the Titanic.

Jimmy Walker Jr. (about the innocence of his first love)
Jim and the City. That's the greatest success story since Dirk Diggler. That guy with the big … Bruce Lee poster? Sorry, that was Kirk Giggler. Or was it that teenager named Mark in Dick Corny's short story I'm a star. Maybe. That's what's happening when you're too lazy to google. You'll never find the right answer to demanding questions like "Where do the ducks go in winter?" Back to Jimmy! He does an amazing job in reminding us that summer is the only true season and we should put as much summer in our lives as possible.
Respektname: "The Queen Mum of winter ignorance" (The Disciples of Bowling: Summer – No Compromise)
Gimme fivers
Active contributors to this project since our start (son of a sorry to everybody we might have forgotten or left out due to a persistent overdose of distraction):
Conni Biesalski (Weltgeister) * Wigald Boning (Weltgeister) * Caro Brösamle (Cartoons) * Anda Caliman (Weltgeister) * Zé do Rock (Weltgeister) * Dublin (Inspiration & Hospitality) * Dyx (Foto) * Hitchbot (Weltgeister) * Max Lichtenberg (Logo) * Robert Möginger (Foto) * Lea Paloma (Travel Fiction) * Polly (†) (Model, Inspiration & Noise Supply) * Martin Puntigam (Weltgeister) * Miss Sunnypenny (Canoodle-Doodle, Rocket Supply & Travel Support) * Stefanie Sargnagel (Weltgeister) * Superpam (Model & Travel Support) * Ted (Maschinenraum) * Tamtam (Ansagen von der Brücke, World Watchers' Reports) * Tara Tulpe (Graphic Design/Artworks) * Lord Waldemar (World Watchers' Reports) * L. Zocco (Münchner G'schicht'n) * Stefan Zölch (Co-Founder & Travel Support).
Thanx, so much!
The Munich Globe Bloggers (2011-2019)
Nachgucker:
1) Benannt nach Inspector Clouseaus (Peter Sellers!) Combat-Servant Kato (Burt Kwouk).