Who the duck is who?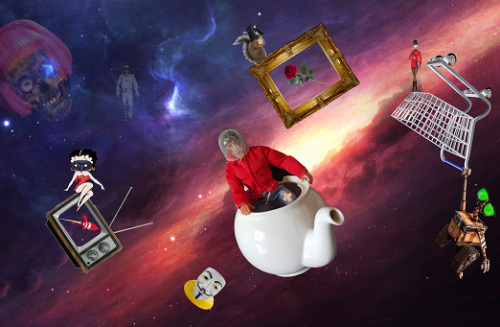 It's never too late to do nothing at all.

Allen Ginsberg: Do the Meditation Rock
Scarlett Carson (SC): Redaktion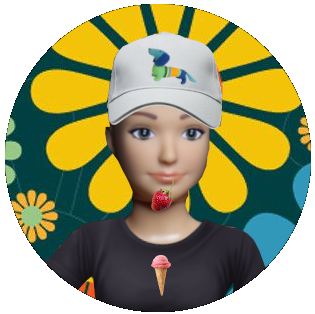 Scarlett Carson is a flying typewriter with a hint of gin and tonic flavour. Or was it salt and vinegar?
- Pumpkin Farttrader: The Milky Way Star Scout – Busybody Magazine from Outer Space
Sie mag ihn schwarz. Schwarz wie der Hintern eines schwarzen Ochsen in einer mondlosen Prärienacht, um es mit dem Stranger zu sagen, dem Cowboytyp aus The Big Lebowski. Aroma-Schänder à la Milch und Zucker kommen Scarlett nicht in den Humor. Anyway. Wir mögen ihren geilen Scheiß. Für uns das Abgefahrenste zwischen der Boazn1 ums Eck und der kalten Schulter des Orion.
Ressorts: Bigger than Death – Storys / Brainbooster – Kopfnüsse
Respektname: "The tumbleweed of post-existentialism" (McMonty – Magazine of applied Absurdology)
Tendaye "Chief" Chibuku: Redaktion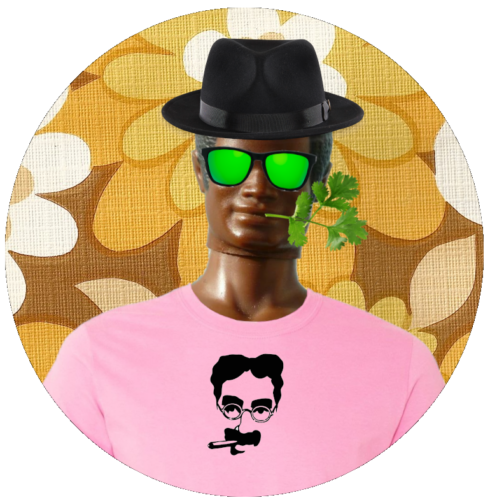 Chibuku's stories are the best shit I ever smoked.
- Chinky Weedman: Joint Adventure – The "Don't the fuck worry, be Dude" Journal
Dieser Mann macht den Unterschied. Welchen? Inwiefern? Sorry, müssen wir selbst noch herausfinden. But it's a motherducking big difference! Schon allein seine eathquaking Abenteuer! Chief Chibuku lebte drei Monate in einem Biberbau, trampte nackt durch Saudi-Arabien und verschwand ein cooles Retro-Jahr im Bermudadreieck. Danach ist er bei uns aufgetaucht. Das nennen wir Stil.
Ressorts: Away is Away – Reisenotizen / Hey Dude! – MGB' Special Guest Couching
Respektname: "Der Odysseus der Abkürzungen" (Sarah Slacker, Columnist, In The Ditch – The Australian Fail Journal)
Jonny Rieder (JR): Gewitterblaue Eminenz & Publisher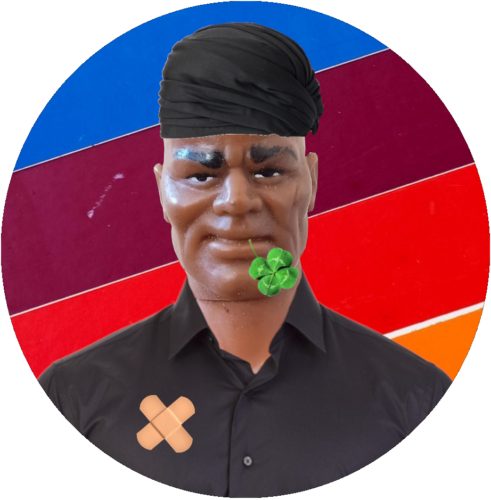 Umwege sind meine Souvenirs.
- JR über JR
Auf die alten Tagen vergnügt sich der MGB-Urknaller, notorische Eichhörnchen-Philosoph und Burpee-Missionar mit neo-pop-diogenesischer Weltbetrachtung. Seine katoesken2 Kontemplationsattacken motivieren die Blog-Redaktion, sich immer wieder auf das Nebensächliche zu fokussieren.
Ressort: Deko-Chef ("Macht mal, Leute. Ich halt mich raus.")
Respektname: "Der Mr. Bean des Projektmanagements" (Delay Magazine)
Jimmy Walker Jr.: Redaktion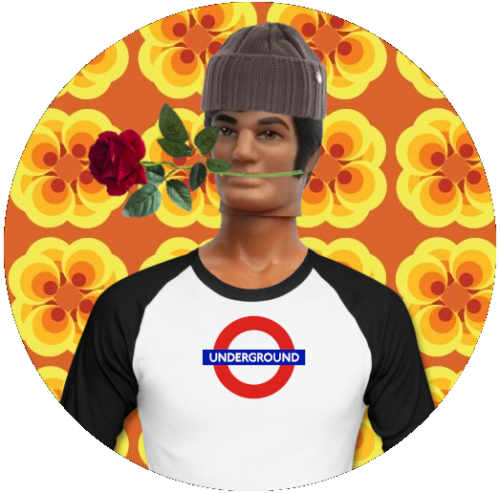 It wasn't Spaghettieis that sank the Titanic.
- Jimmy Walker Jr. (about the innocence of his first love)
Jim and the City. That's the greatest success story since Dirk Diggler. That guy with the big … Bruce Lee poster? Sorry, das war Kirk Giggler. Oder wars ein fucking Teenager names Mark in Dick Cornys Short Story I'm a star? Möglich. Das passiert halt, wenn du zu faul bist zum Googeln. Du findest nie die passende Antwort auf Fragen wie "Where do the ducks go in winter?" Zurück zu Jimmy! Er macht einen verdammt guten Job, indem er uns fortwährend daran erinnert, dass Sommer die einzig legitime Jahreszeit ist und dass wir so viel Sommer in unser Leben packen sollten wie möglich.
Ressorts: Fitparade – Die MGB-Charts / Mockidockie – Spottartikel
Respektname: "The Queen Mum of winter ignorance" (The Disciples of Bowling: Summer – No Compromise)
The Big Mercikowski
Die Munic Globe Bloggers bedanken sich bei folgenden Aliens, Menschen, Pflanzen, Orten und Tieren für ihre Beiträge zu diesem Blog seit dem Start 2011. Sorry, falls wir einen Namen vergessen haben. Das liegt vermutlich an einer Überdosis Ablenkung.
Jonas Alter (Dokumentarfilmer)
Oliver Benjamin (The Dudely Lama, Dudeismus-Gründer)
Conni Biesalski (21st-Century-Nomadin)
Wigald Boning (Mohrhuhnologe, Musiker, Spaßproduzent, Zeltmeister)
Caro Brösamle (Cartoons)
Anda Caliman (Filmlocation-Scout, Surf-Dude)
Zé do Rock (Kabarettist, Schriftsteller, Weltenbummler)
Dublin (Inspiration, Hospitality)
Dyx (Foto)
Tobias Felger (Kochkünstler – Tobi or not ToBe)
Matt Green (New York City Walker)
Hitchbot (Trampkünstler)
Nadja Entner (Kirche des Fliegenden Spaghettimonsters Österreich)
Max Lichtenberg (Logo)
Robert Möginger (Foto)
Lea Paloma (Redaktion: Travel Fiction)
Lord Waldemar (Redaktion: World Watchers' Reports)
Polly (†) (Model, Inspiration, Noise Supply)
Martin Puntigam (Kabarettist)
Eva Rosina (Kirche des Fliegenden Spaghettimonsters Österreich)
Miss Sunnypenny (Canoodle-Doodle, Rocket Supply, Travel Support)
Stefanie Sargnagel (Cartoonistin, Schriftstellerin)
Superpam (Model & Travel Support)
Ted (Maschinenraum)
Tamtam (Redaktion: Ansagen von der Brücke, World Watchers' Reports)
Tara Tulpe (Graphic Design, Artworks)
Waldi (Olympia-Maskottchen, Travel Support)
L. Zocco (Redaktion: Münchner G'schicht'n)
Stefan Zölch (Redaktion, Co-Founder & Travel Support)
Thank you so fucking much!
Die Munich Globe Bloggers (2011-2023)
Gucksdi
Boazn: Bayerisch für Stüberl, Spelunke, kleine Eckkneipe. Diese Wohnzimmerverlängerungen beherbergen vor allem trinkfestes Ausdauerpublikum und glänzen häufig mit repräsentativer Namensgebung: "Beim Toni", "Boazeria", "Mi leckst!" "Stimmt so", "Achtfünfafuchzge gradaus" "Bierstro", "Don Promillo" und so.
katoesk: Abgeleitet von Kato, dem von Burt Kwouk gespielten Combat-Servant in den Inspector-Clouseau-Filmen mit Peter Sellers.