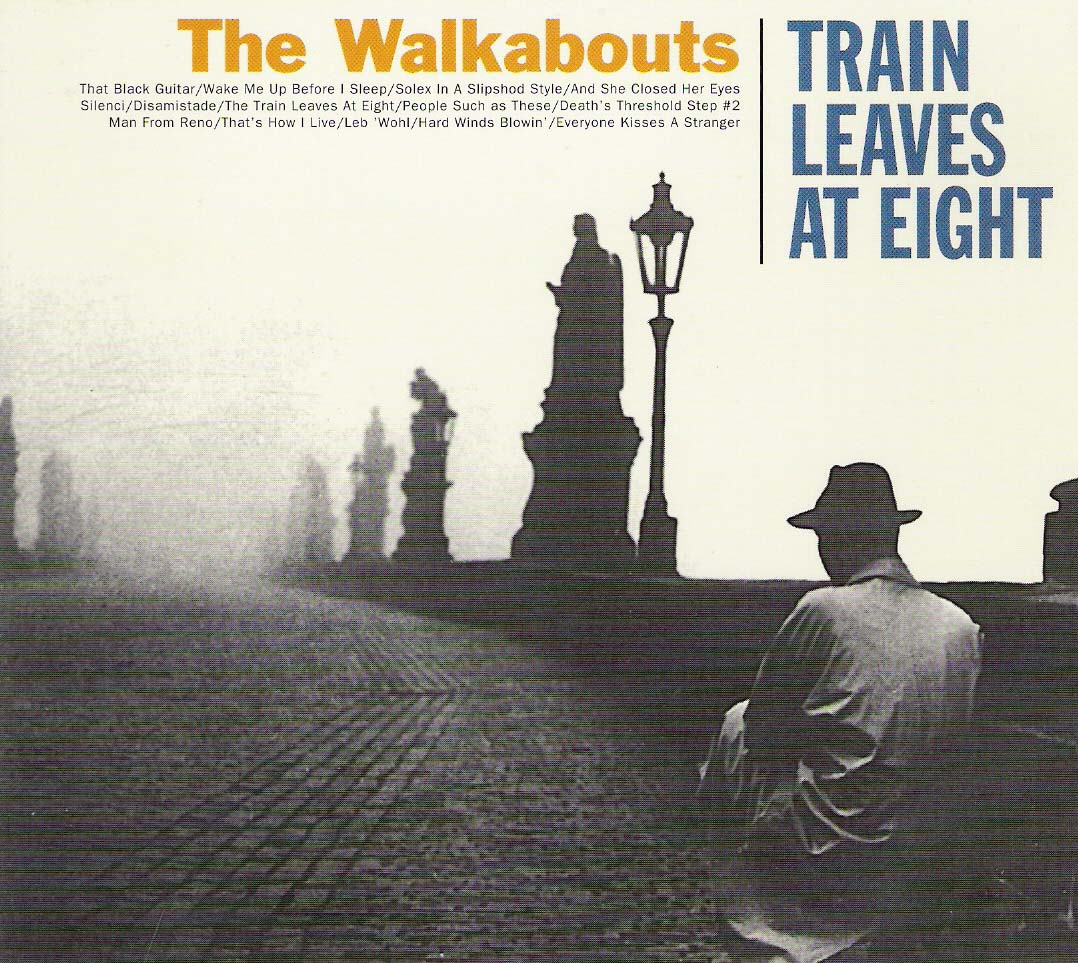 In the end, the only map one needs is the songs themselves.

The Walkabouts: Train Leaves at Eight
The Walkabouts als geschmeidige Diebe: 14 europäische Songs hat die Band aus Seattle geklaut und im eigenen Stil neu versoundet. Train Leaves at Eight ist entrückt wie die Zeit an einem fremden Bahnhof, melancholisch wie der Blick aus dem Fenster eines abfahrenden Zuges. 14 Songs von dem komplexen kleinen Kontinent mit seinen Grenzen, Sprachen und kulturellen Befindlichkeiten.
Der Titel von Mikis Theodorakis ist ein erinnerungsbeladenes Instrumentalstück mit Akkordeon und Violine, das einen mit Kettenkarussellpower in die eigene Vergangenheit zentrifugiert. Könnte auch der nicht-jazzige Soundtrack sein zu einem Pinselfoto von Edward Hopper, vielleicht Automat von 1927. Im Song Everyone Kisses A Stranger von Françoiz Breut plätschern die Lichter der Großstadt, werden zu Flüssen und spülen einen durch die Beton-und-Glas-Canyons. Zum Abschied nieselt es 70s-Krautrock. Leb Wohl! von Neu!. Der Blick in die Dämmerung, die Konturen des eigenen Spiegelbildes verschmelzen mit der vorbeirauschenden Landschaft. 
Mega-Seufz.
This album ist not a destination; it is an unfinished, personal journey. It is a quick flare across borders; both imagined and sturdy. It is the faint sound of the train as it turns the corner, away from well-worn landmarks and cultural filing cabinets.

The Walkabouts: Train Leaves at Eight
Seit Beginn des Jahrtausends ist dieses Album schon unterwegs. Und immer noch ist es viel zu schön, um es zu vergessen. Ein summender Rucksack, eine akustische Landkarte, gebraucht und zerfleddert, aber von unschätzbarem Wert. Heute und eines Tages, wenn wir nur noch aus Erinnerungen bestehen.
The Walkabouts: Train Leaves at Eight, 2000, Glitterhouse Records
MGB@Mastodon